L'outfit di The Fashion Twice: bigoconosciamola!
Colori nude e stampe degradè: ecco il look indossato da Rossella
Rossella Padolino è una fashion blogger, studentessa di Economia Aziendale e marketing and communication manager per l'azienda Donnafashion di Napoli. Ha quasi 24 anni e gestisce il suo blog The Fashion Twice da 2 anni e 4 mesi. " The Fashion Twice ha un significato ben preciso. Amo i contrasti, mi piace creare outfit con pezzi totalmente opposti tra di loro e soprattuto credo che la moda sia sempre duale, c'è chi la vive e chi non se ne cura, chi veste low-cost chi high-cost… insomma, contrasti su tutti i fronti!". Lo stile di Rossella? "Il mio stile è molto vario, di base ho un'anima piuttosto rock, ma visto che di carattere sono alquanto volubile tendo a proiettare questo aspetto anche nei miei outfit; un giorno sono rock, l'altro stile business woman, l'altro ancora un po' bonton. Amo cambiare!".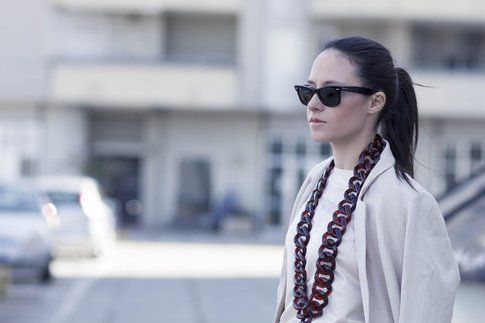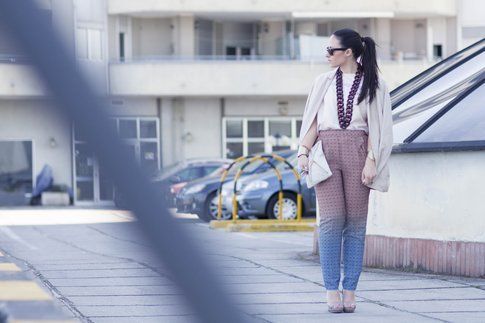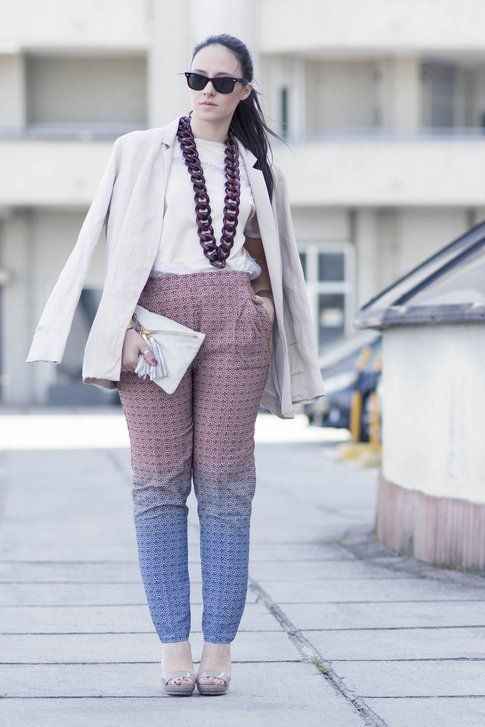 L'outfit di Rossella
Rossella ha indossato questo outfit per un aperitivo con gli amici, come ci ha raccontato: "L'idea dell'outfit è nata dai pantaloni di H&M, la mia ultima new entry, cui ho deciso di abbinare colori nude per far risaltare la particolarità della loro stampa degradè. Amo indossare questi colori così chiari specialmente quando non sono molto abbronzata. Avendo la pelle molto chiara, l'effetto dei colori nude con il mio incarnato è molto.. etereo".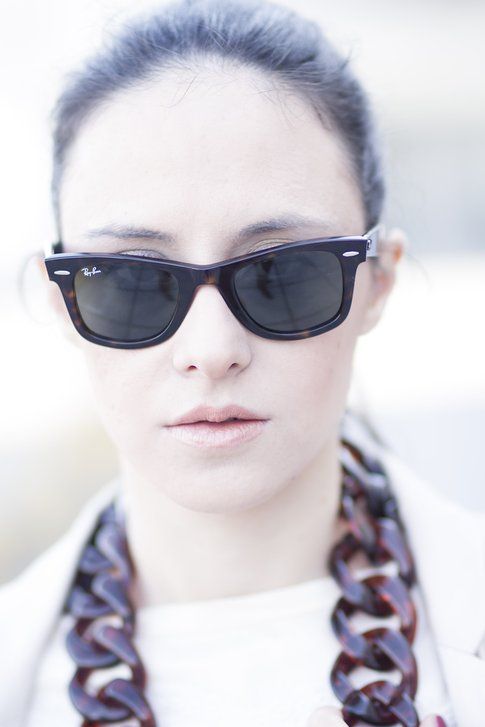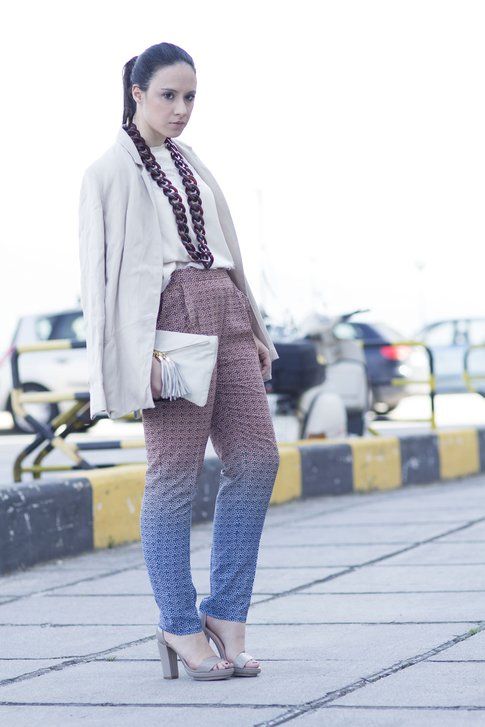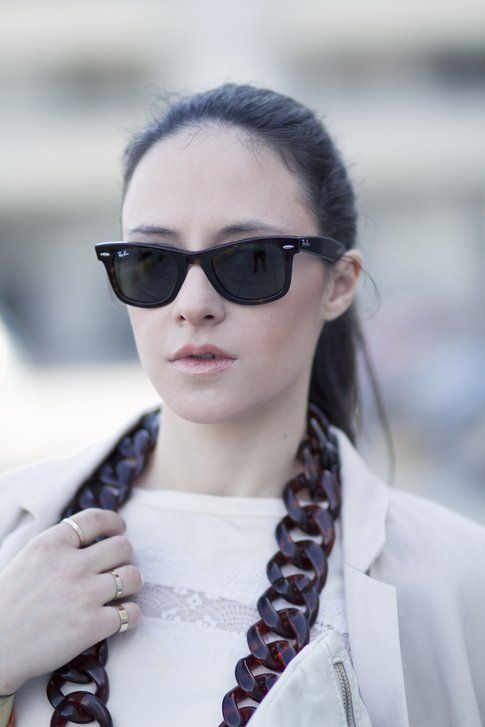 I marchi
Per questo outfit Rossella indossa pantaloni H&M € 14,95, blazer Zara circa €50,, blusa Good Look €29, clutch Jeremy Ho €35, collana handmade €25, scarpe Primadonna comprate in saldi per €10, bracciali H&M €7,95 ed infine occhiali da sole Rayban Wayfarer €140. Che cosa ne pensate dell'outfit di Rossella?